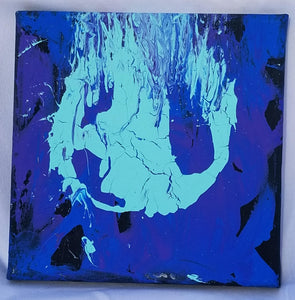 Inspired by a famous image taken of the Earth called "The Blue Marble," this painting captures the beauty of our gem-like blue planet. The deep, cool-toned colors of this one of a kind painting radiates a sense of calm that would be perfect for a zen sanctuary.

This is a 6"x6" acrylic painting on 5/8" deep stretched canvas. 

Package will be shipped through USPS.