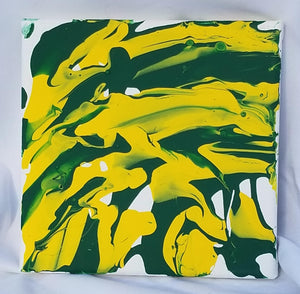 Colors rush in this abstract painting, just like a receiver streaking down the sideline! A Packer fan would be leaping for joy adding this green and yellow piece to their home turf. Don't miss out on this score of a work!

This is a 6"x6" acrylic painting on 5/8" deep stretched canvas. 

Package will be shipped through USPS.