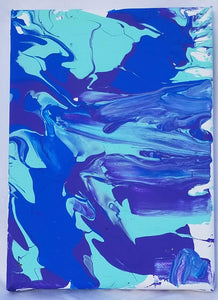 Paintings and glaciers have a few things in common: They are more than what they appear at the surface level and as time goes on, they allure more attention. To convey this message, the paint appears to drift across the canvas in this abstract, one of a kind art piece.

This is a 5"x7" acrylic painting on 5/8" deep stretched canvas. 

Package will be shipped through USPS.