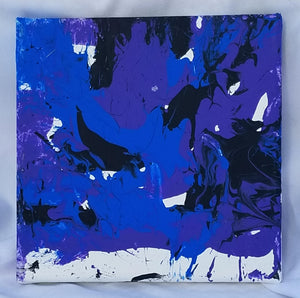 Resembling the intrinsic beauty of Ancient Greek pottery, this abstract art piece pays tribute to the mythos of water. As Argo set sail on the high seas long ago, this painting pulls you into depths and stories unknown.

This is a 6"x6" acrylic painting on 5/8" deep stretched canvas. 

Package will be shipped through USPS.